About & Feedback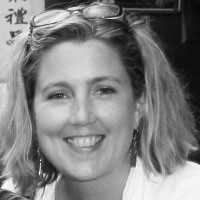 Good To Be Frank was founded in 2009 by marketer, communications strategist, writer, artist, executive producer, and chief instigator – Susan Tucker.
The company name is inspired by the sacred state of open and honest conversation achieved through a trusted relationship. Providing clients with a safe environment to engage in candid discussion about their aspirations and challenges is the foundation upon which the company is built. At some point, nearly every great company has a moment when they feel "stuck" – success may have evolved to a debilitating fear of competition, innovation may have stalled, demand may have surpassed capability, an imbalance between tactical to strategic thinking may have developed, and so on. Challenges facing business are innumerable.
Good To Be Frank focuses on unlocking possibilities and working collaboratively to generate actions to remove the roadblocks and achieve desired results. The highest ethical standards and practices are consistently maintained in all engagements. However, the style of coaching and consulting offered is modified to accommodate the culture of the company and the needs of the individuals involved. Susan Tucker is involved in every client engagement. Additional subject matter experts are brought in to a project in based upon the specific needs of the client.
What people are saying about Susan Tucker and Good To Be Frank
"You have great insight into each of the executives and your suggestions really help us all play to our strengths! A real gift! We feel quite blessed to have your support and Thank you from the bottom of my heart…"
- MARY HERALD, Executive Vice President, Sephora
"Susan has worked with YMSW for the past couple of years coaching the executive team in navigating a very challenging growth period for the company. …Both strategically and tactically, our performance has markedly improved which has raised the bar for the organization as a whole. Because we are a global company and work remotely, this has had its particular set of challenges with respect to communication issues which Susan was highly skilled at guiding us through. I have found her relentless style, delightful personality and remarkable integrity to be only a few of the stellar characteristics she brings to the table."
- NICOLE GELPI, Owner, Yellow Mountain Stoneworks
"Along with the Canlis Liver List, Ivar's chowder recipe, and the Seattle Mariners' reboot plan, Susan Tucker is one of the Pacific Northwest's best-kept secrets: a consummate, compassionate professional coach with boundless energy and a depthless store of great ideas… My firm has retained her with terrific effect: she is half communications coach, half therapist, and half real-time creative director. Yes, that's three halves… that's how extraordinary she is. She's absolutely devoted to helping you be better in the clutch."
- TOM FARMER, Owner/Partner, BrickDuck
"Susan is a smart, capable woman who brings a lot to the table. She has big company chops combined with a very personal approach that is almost impossible to find in a personal coach or business consultant. What I have always admired most about Susan is that she calls 'em like she sees 'em without ruffling feathers. To be frank, that is not an easy thing to find."
- CHRIS KORODY, former VP, Senior Creative Director, Jack Morton Worldwide