About & Feedback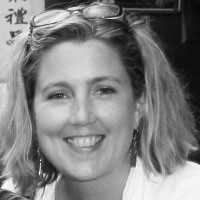 Good To Be Frank was founded in 2009 by marketer, communications strategist, writer, artist, executive producer, and chief instigator – Susan Tucker.
Good To Be Frank is a small team of highly specialized live event experts led by owner Susan Tucker.
Susan founded Good To Be Frank in 2009 with a focus on providing boutique strategic services to clients – custom solutions to match the need. Prior to founding the company, Susan spent 20+ years producing events around the globe for a variety of high powered clients including Apple, Intel, Microsoft and Sephora. Susan is just as comfortable in the boardroom with C+ level executives as she is on stage with named talent. Her comfort stems from experience of wearing multiple hats in the business: executive producer, speech writer, stage manager, creative director, strategist, and so many more. "Been there, done that" couldn't be more true.
The company name is inspired by the sacred state of open and honest communication achieved through a trusted relationship. Providing clients with a safe environment to engage in candid discussion is the foundation upon which the company is built.